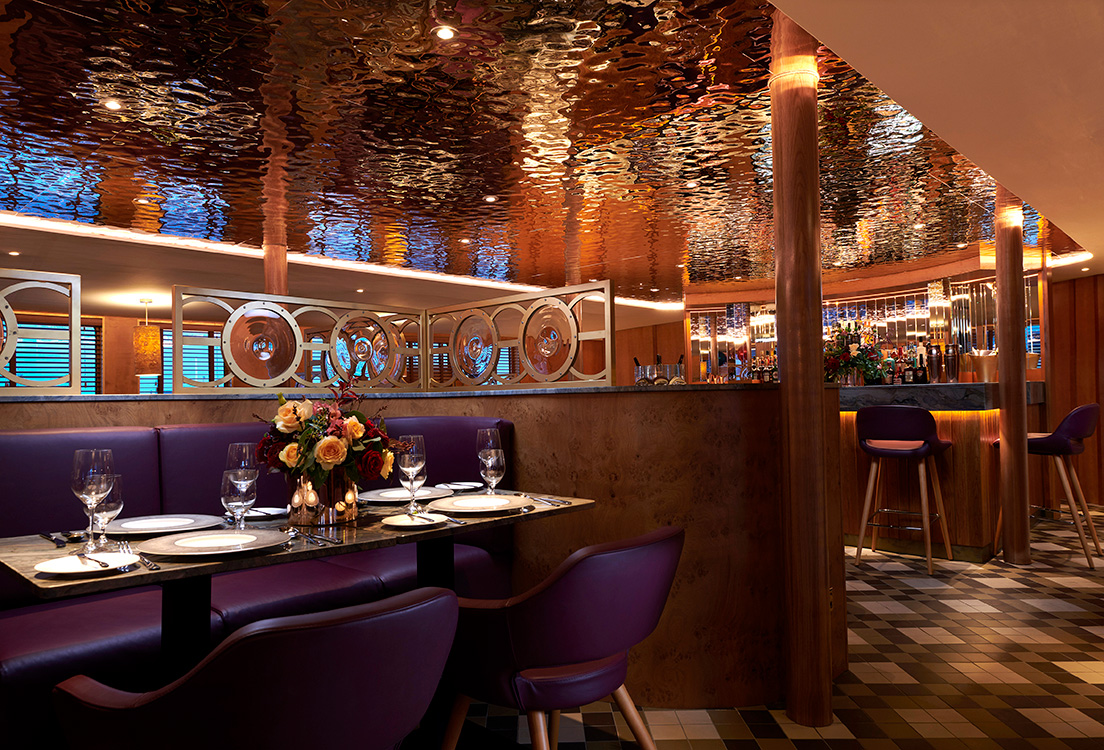 As specified on board a luxurious floating hotel
We were recently approached to provide some of our stock leather on board an elegant new hotel, permanently docked in the heart of Leith, to the North of Edinburgh.

Believed to be named in homage to the King of the Morven (Argyll) in ancient Caledonia during the 3rd century, Fingal was built in 1963 starting life as a lighthouse tender, helping maintain lighthouses and transporting their keepers, equipment and supplies to some of the most treacherous locations in Scotland. She retired from service in 2000, before passing into private ownership.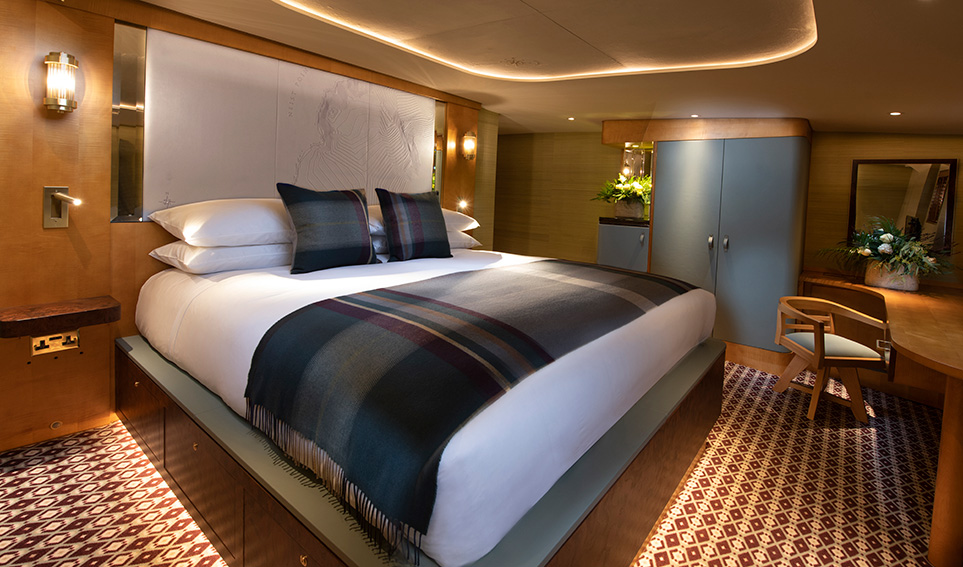 Now she has been transformed into an exquisite 23 cabin boutique hotel and exclusive use venue by the award winning team at The Royal Yacht Britannia.
The £5m conversion took more than two years to complete, and involved totally hollowing out the ship to create 14-bedroom cabins on the main deck, including four duplex rooms. The funnel was removed to allow two new decks to be built behind where it used to be, the lower of which would feature eight larger bedroom cabins and a Presidential Suite, while the upper would be for The Lighthouse Bar and a small private dining room, The Bridge.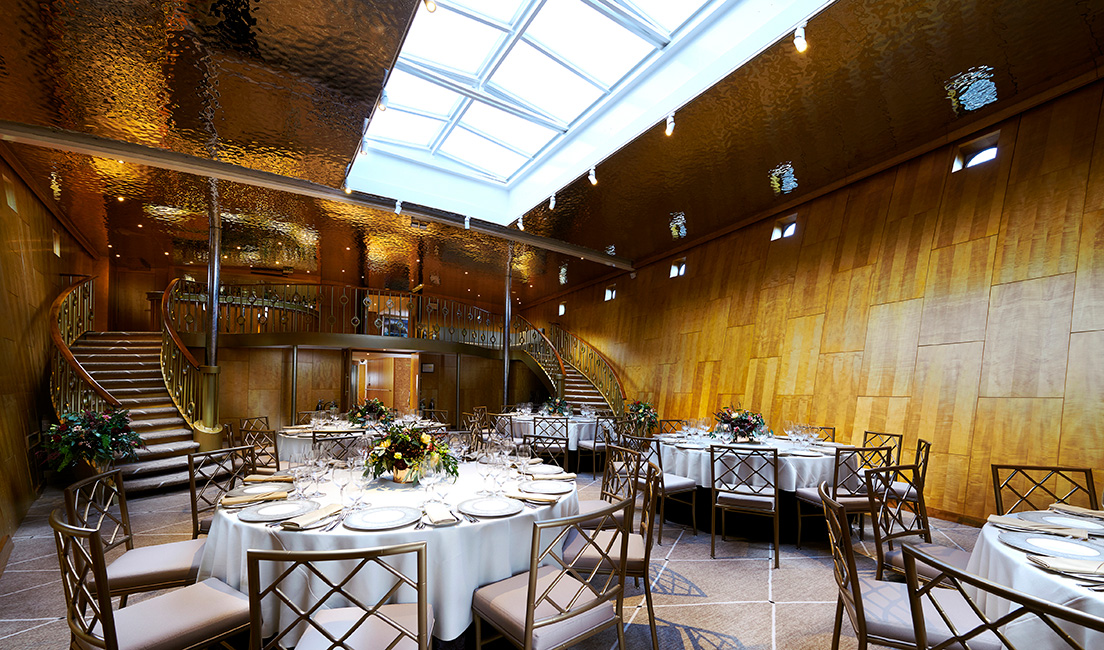 "The Muirhead leather used onboard looks stunning and is one of Fingal's stand out features and was key to creating the luxury experience we were aiming for."
Andrew Thomson, Head of Events and Hospitality, Fingal