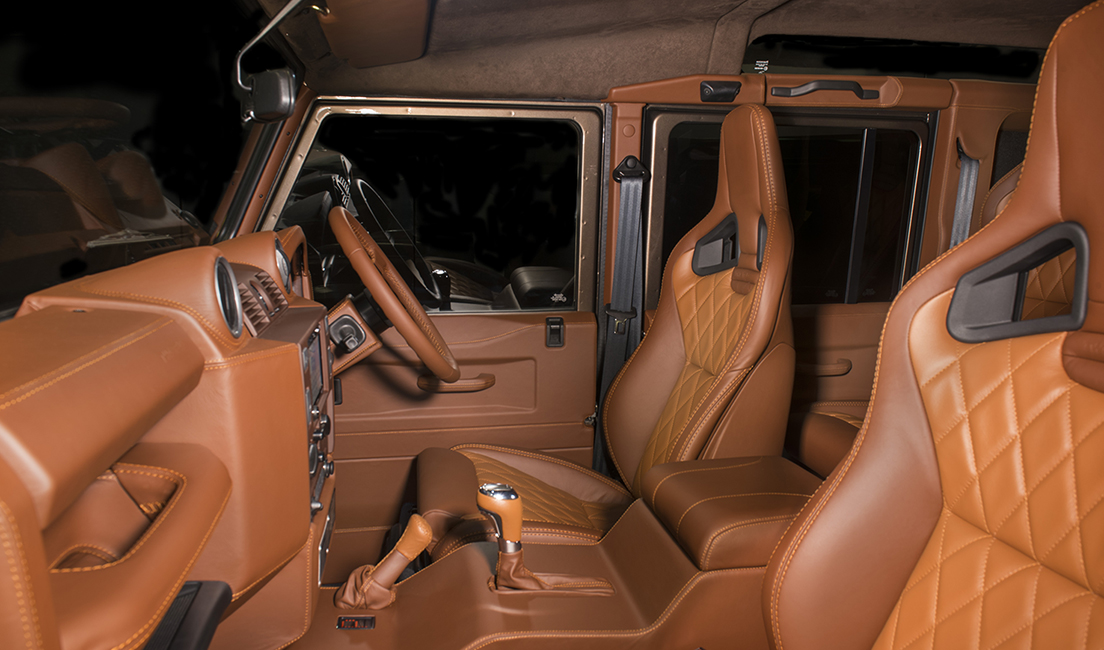 Iconic Land Rover gets a makeover
We were delighted to partner up with Twisted Automotive to commission a full bespoke leather interior for a very special Land Rover Defender II V8.
Twisted Automotive in Yorkshire has one mission, to take the iconic Land Rover Defender and re-imagine the vehicle to the very best it can be.  This design and manufacturing approach is showcased in a recent project collaborating with Muirhead.
The Automatic 110, built specifically for a customer, is used on a private Scottish shooting estate and has been restored with a high performance full Muirhead leather interior in Cairngorm two tone Whisky and Cognac leather.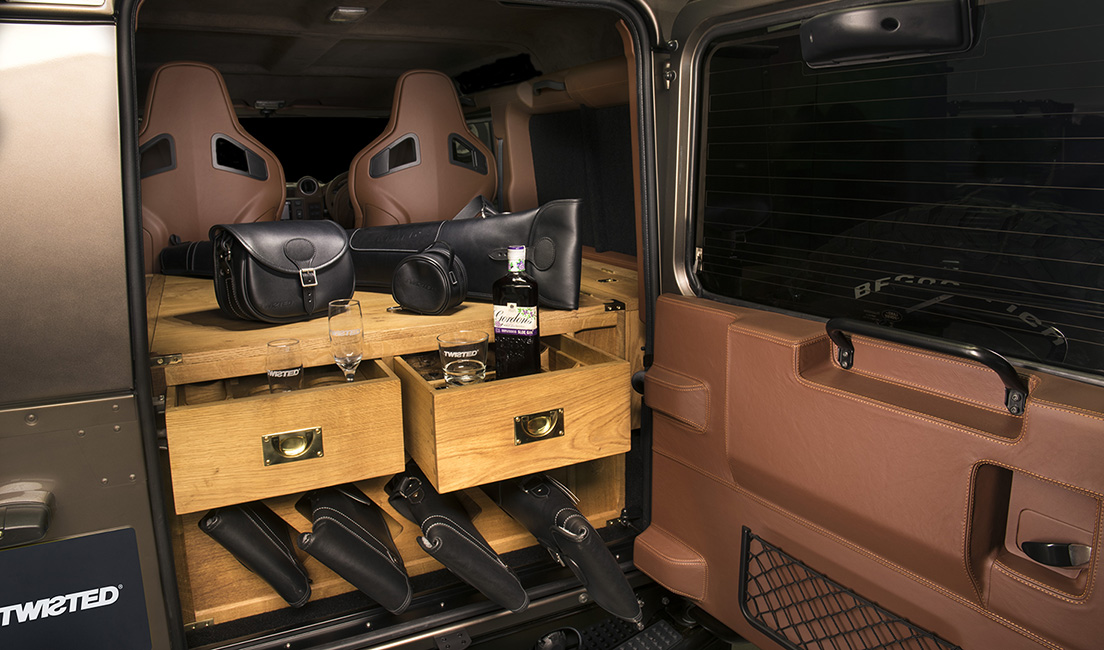 The leather interior is complemented with a custom made solid oak field sport storage cabinet, to fit the Utility Defender model able to store glassware, drinks, clothing, guns and cartridges. The cabinet also features a luxurious cushioned top for added support and leather lined drawers.
Muirhead are proud to collaborate with the Twisted team. For more information please visit Twisted Automotive.
"The Twisted Defender looks like good value, it has a better interior, superior ride and can be specified to look great…. so if you have a hankering for an uber Defender, this one's hard to beat."