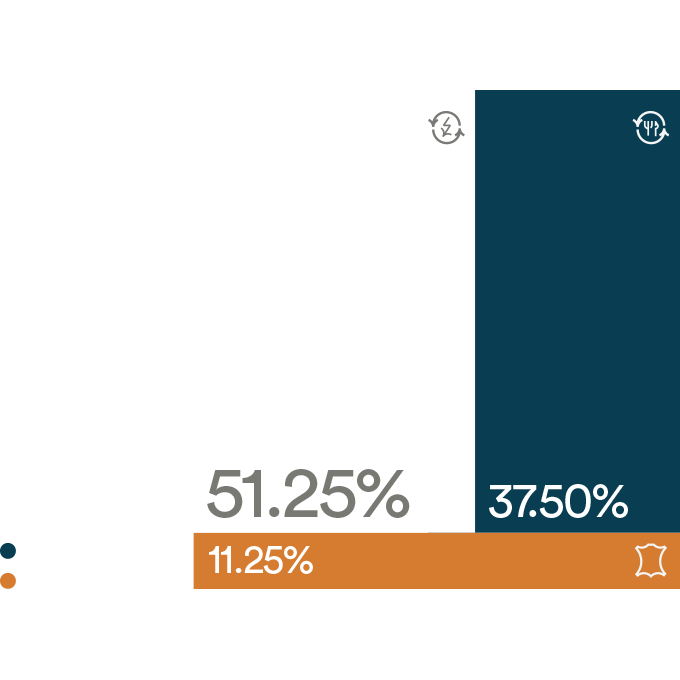 We never waste our raw materials. An average rawhide weighs 40kg and our finished luxury leather averages just 4.5kg – but we make use of every bit of the other 35.5kg. This is how we reach zero waste as well as zero carbon and zero impact on water scarcity.
We have already reduced the amount of waste sent to landfill by 77% in 2022. This reduction in landfill is a major landmark in our journey to zero process waste by 2025. The further expansion of our thermal energy plant will help bring our goal of zero process waste closer to reality.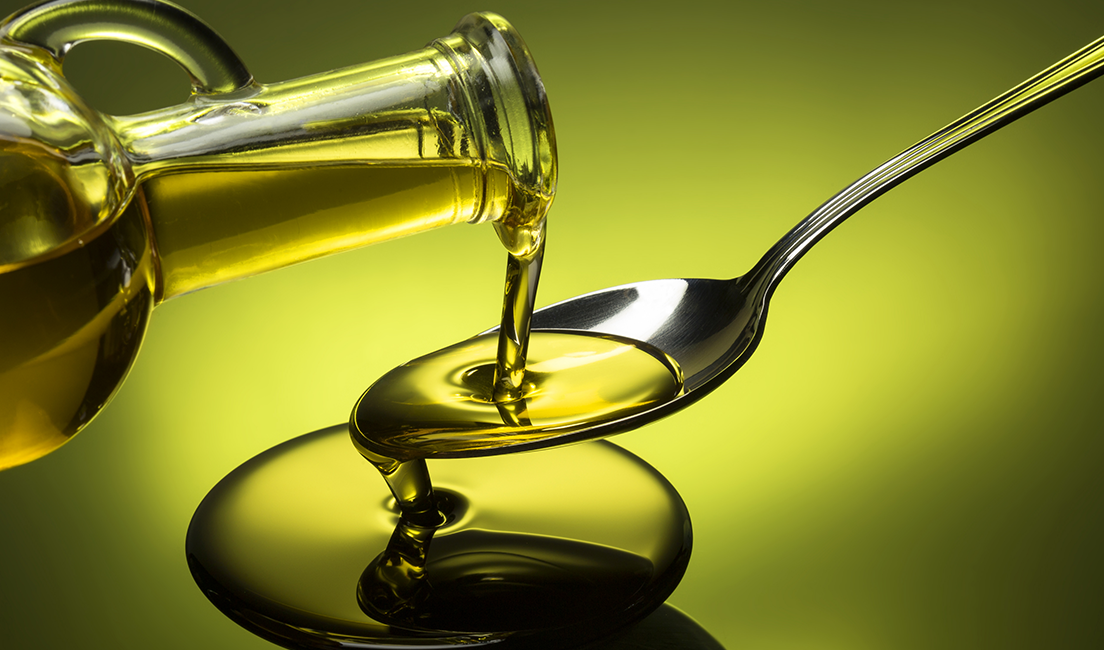 Co-products
Raw materials like collagen are reclaimed for other industries, providing the starting point for their own manufacturing processes. From the food industry to beauty products and construction materials, our fully traceable supply chain enables our co-products to be certified food grade.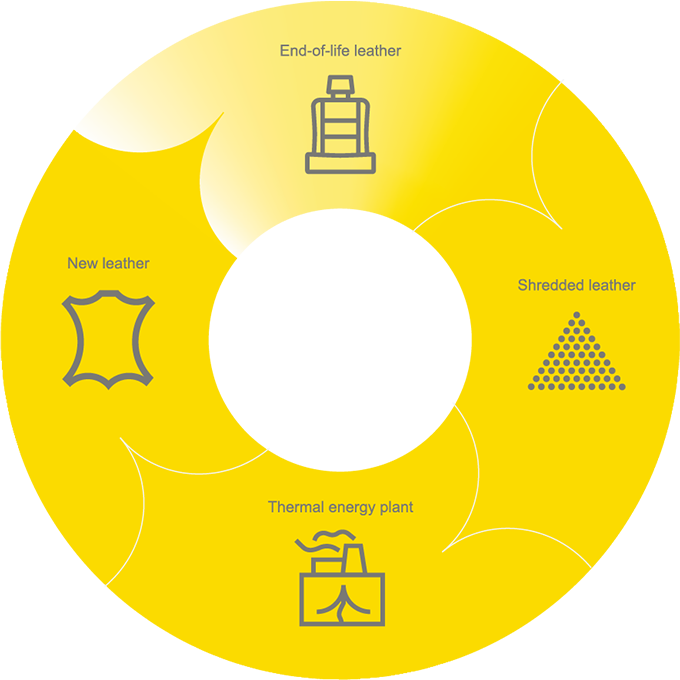 Take-back scheme
Our pioneering take-back scheme for end-of-life leather circularises the whole supply chain. Leather produced this way has only 10% of the carbon intensity of linear manufacturing. Energy embedded in the leather is reclaimed and repurposed, never lost.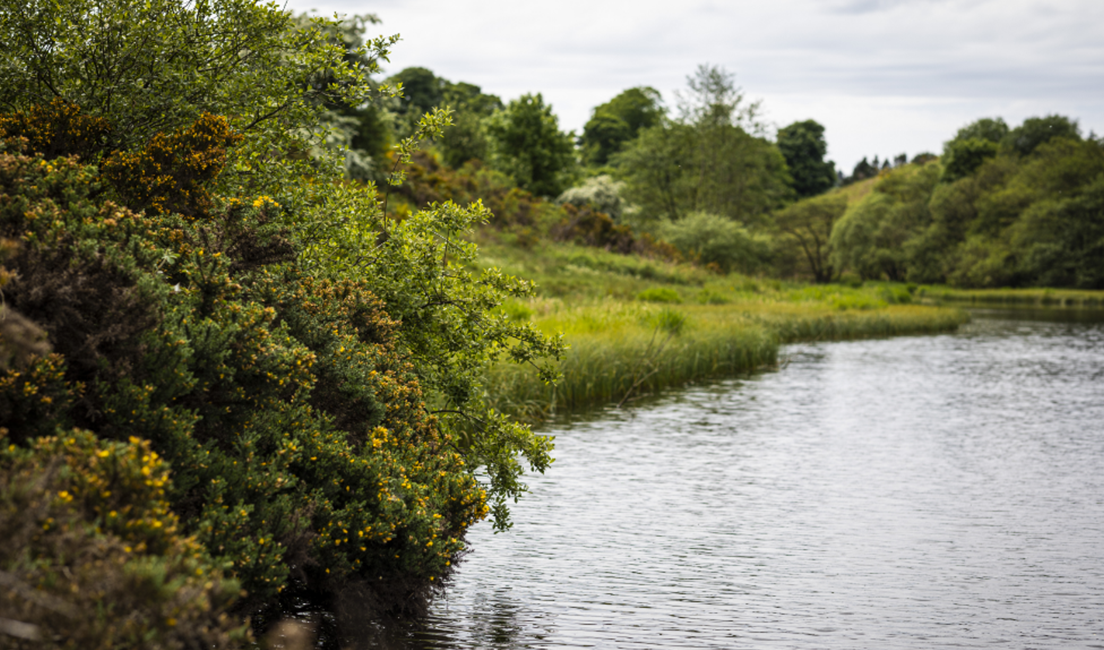 Re-using water
We source natural, clean water from our own local loch. Our state-of-the-art modern tannery uses 50% less water per hide than the industry standard. And our on-site ultrafiltration plant enables us to recycle 40% of our treated water back into use within production. The result is zero impact on water scarcity.
View our latest
ESG Report