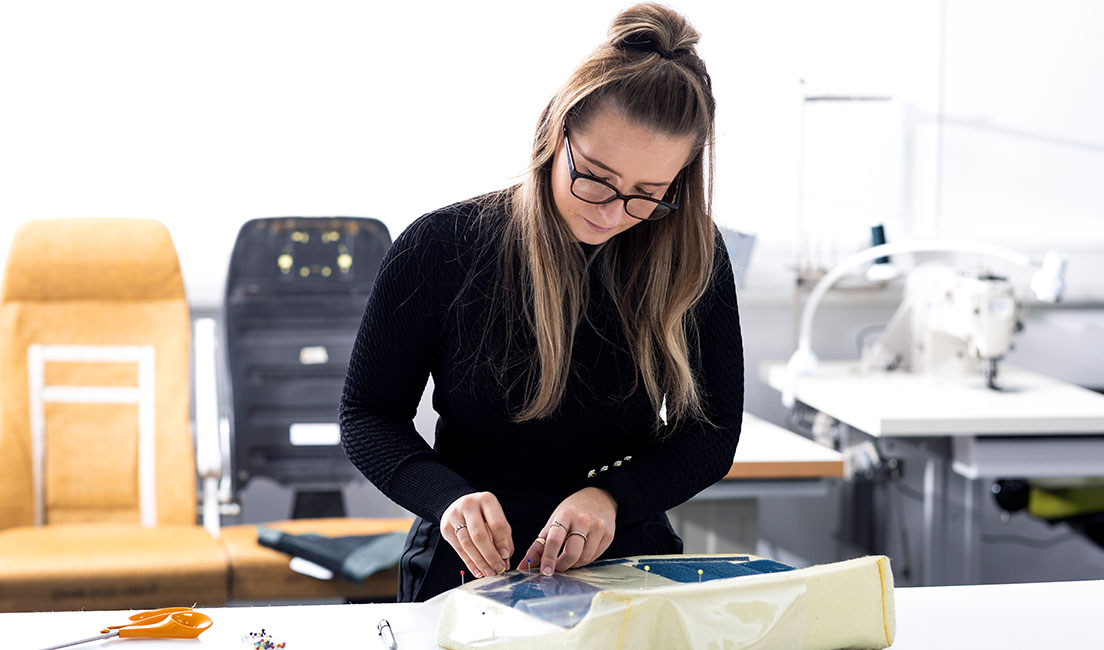 Ready to travel
Already the world's most trusted supplier of leather for aviation and passenger transport, Muirhead now offers completed seat covers. Our end-to-end service can take customers all the way from design concept through to fully finished, high performance, luxury leather seat covers that elevate passenger experience.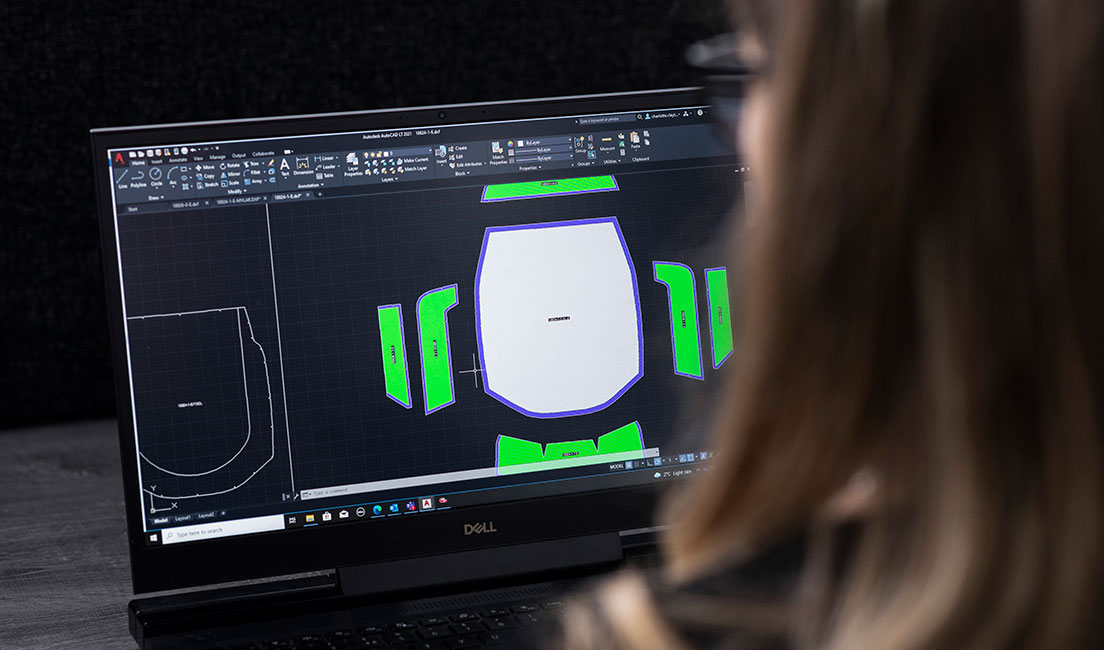 Simplified supply chain
Finished seat covers from Muirhead remove complexity in our customer's supply chains. The simplified, responsive supply chain reduces waste and handling while offering full traceability and accountability. As the owner of every process from tanning through to sewing, Muirhead is a single point of responsibility for product delivery and quality.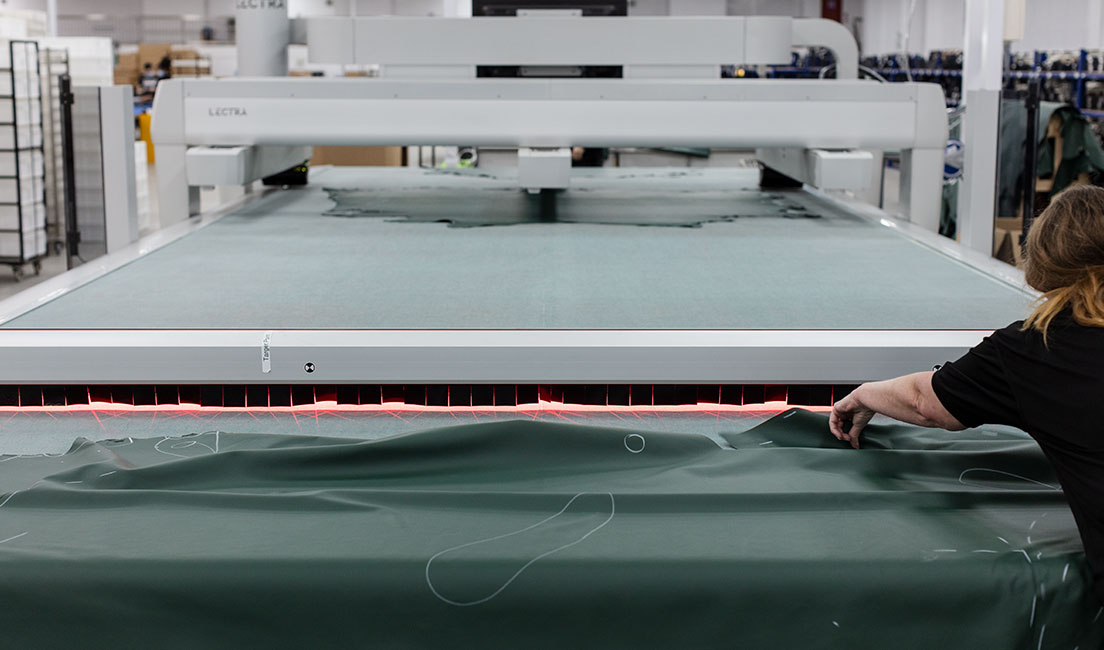 Cutting edge facilities 
Local sourcing, energy-efficient tanning, cutting edge finishing, and industry-leading circular manufacturing processes enable Muirhead to make the world's lowest carbon leather in the heart of Scotland.
Our wholly-owned 50,000 sqft cutting and sewing facility in Guangzhou, China holds AS9100 rev D approval for high volume finished seat cover production. It's a cutting-edge factory using the same state-of-the-art equipment as we do in the UK.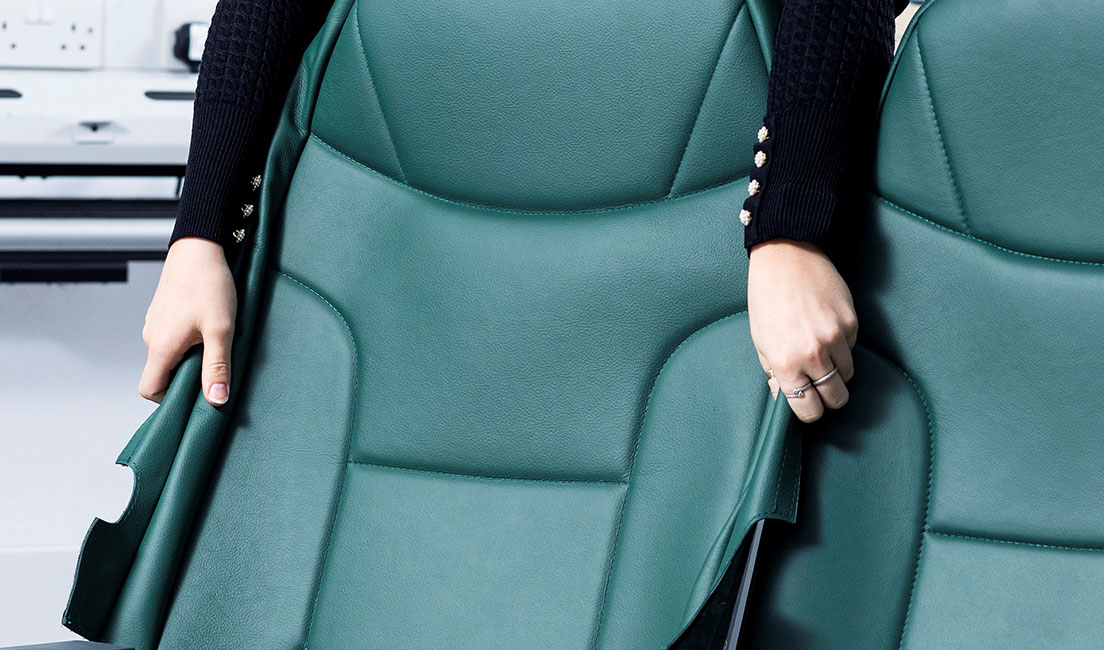 Complete end-to-end service
Our specialist team in Scotland work closely with customers on R&D, colour, design and prototyping with meticulous attention to detail. Our on-site testing lab can certify whole seat constructions to the most demanding international standards. Our bespoke lamination technology increases comfort and rigidity while reducing weight. Our smart cutting technology maximizes yield and reduces total cost. And our experts hand sew every seat cover to exacting standards at our dedicated facility in China.